About Us
Accentric Management Consultants has been operating in UAE since last decade. We are a financial consulting firm that offers professional financial consulting and business advices to companies. We have highly efficient and skilled team comprising of financial and management experts who have collective experience of more than 15 years.

We specialize in advisory on bank finance, internal auditing, and rationalization of finance cost and trade finance solutions globally. Our core strength is advising on diversified range of solutions to our clients that include corporate, trade and non-institutional fund resourcing. We enjoy healthy relations with all major local banks, and multinational banks present globally. We provide complete management solutions for businesses, helping them to deliver the best results that create business value in long-term. Our focus is to improve business efficiency and profits.

Our Focus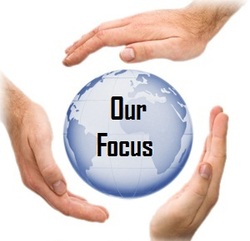 Our focus is our client's success and is therefore, determined to provide them with core business advice, qualitative solutions and personal and comprehensive services. We are vigil to the evolving and dynamic market conditions and strive to keep ourselves updated and fully equipped with the highest technical standards and expertise needed for every situation in the corporate world.

We believe that efficient performance and effective communication are crucial elements in a business. We strive to provide our clients with learning and support that exceed all expectations. The methods and strategies we employ for the purpose are based on a fine understanding of the local and international accounting business and their standards.

Our services has have been carefully structured in a manner to provide a one stop shop for all business related services for our valuable clients. We specialize in providing professional services in accordance with client requirements by employing the finest practices of the industry.

Over the years, a wide range of clients have relied on our extensive experience of local business and personal involvement with them. Due to the continued trust placed upon us, we are always encouraged to share our technical skills and wide knowledge in the industry with our clients


---
Professional Accounts Management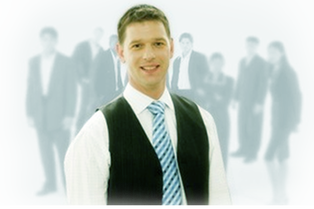 The purpose of accounting is to give information of financial condition of an organization. Unfortunately in many organizations it is just limited to data entry. Accounting has not been utilized at its full strength in those firms. Accounting is the system by which companies understands the flow of their business. It is the life blood of an organization. We believe if accounting is not proper, whole operation of the company will be affected. Proper accounts management can show and open new streams through which businesses can grow. It points out the strength and weakness of the business. It can show how much the business is alive in the market and it helps the business to be vigil and to be prepared to survive and adapt to all types of financial climates.
We at Accentric assist businesses to manage and structure their finance departments in the most effective and efficient way to make them capable to generate the best accurate reports themselves.
We guide the company to restructure their finance department, train the personnel and implement the most suitable accounting software system.



We transform finance operating model by designing and implementing effective financial systems



We provide a professional approach towards internal audit that is capable of yielding immense opportunities for the business.



We suggest ethical business practices to sustain high levels of performance



We implement effective corporate governance to strengthen the contribution of stakeholders



We help in optimizing technical, geographical and industry-specific capabilities to provide favorable internal audit sourcing solutions.



We review and evaluate existing internal controls, identifying faults and outlining methods for improvement to ensure minimum risks
---
Bank Facility Arrangement - Islamic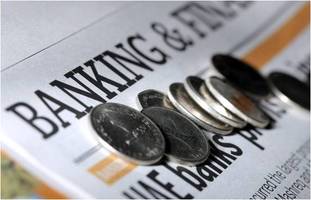 Several years of challenging economic and financial market conditions have caused companies around the world to intensify efforts to extract efficiencies and eliminate risks in the management of their working capital. Successful working capital management allows a business to pay all debts as they mature, or come due, while continuing profitable business operations.
We, at Accentric, consult companies in securing Islamic banking facilities to manage their working capital requirements. We have remarkable networks with banks specializing in a wide range of financial techniques that help them devise solutions specific to their needs including
Letters of Credit, Trust Receipts, Invoice Discounting, Overdraft, Islamic facilities - Murabaha, Ijarah,
Mudaraba, Mushraka, Wakala, Term, Term Loan, Project Finances
etc.. After analyzing their financial position, credit, income and expenses, we approach banks on their behalf to obtain the funds necessary for their organization. Our highly experienced professionals communicate and work closely with our clients throughout their financial undertakings, maintaining a personal relationship and understanding their needs and preferences. We have established close ties with all major banks and can proudly say that they serve as our strengths in achieving our clients' objectives.
Our clients enjoy
Suggestion of the best banks and the Islamic facilities suited to the clients requirements



Better terms and contractual agreements from the bank



Better relationship with the bank, assistance and support in the exchange of information during negotiations.



Arrangement of collateral structuring suited to client needs



Accentric after sales service
---
Business Planning & Advising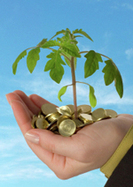 Planning and decision making are the crucial activities in a business and it requires deeper knowledge about the market and the industry. The secret is to have a customized approach on decision making while keeping to your fundamental principles and policies. Technical and management skills are required to run along the market wheel and adapt to this evolving business world. Our updates on recent developments in corporate world acknowledged by experts have been applied in many projects and have yielded excellent results. Accentric advise our clients on making crucial decisions in their businesses. We provide an innovative road map to help in the successful development of the business organization. After taking into consideration the existing situation of the organization, our team of professionals creates and implements programs to help achieve long term business objectives.
We provide professional assistance to develop effective governance and risk management strategies that help in anticipating business problems.



We ensure communication with the right people at the right time.



We assist organizations in the critical analysis and designing of strategies to help evaluate their position and resources that will immensely improve their corporate performance and cope with the dynamic complexities associated with their business.



We provide commercial, technical and financial feasibility reports after thorough analysis and study.



To improve the operational and financial growth of our client, our team formulates comprehensive business plans and reports to achieve and sustain profitable growth.



We work within the logical framework of the business organization to provide vital decisions that will help them in pursuing their business strategies on a long term basis.



We undertake detailed analysis of the business organization, whether it is an established business or new venture and provide a realistic view of all expectations and long term objectives to be achieved.

---







your world is safe in our hand....
---
---